"AFENET- Africa CDC partnership is impacting public health and lives across the region"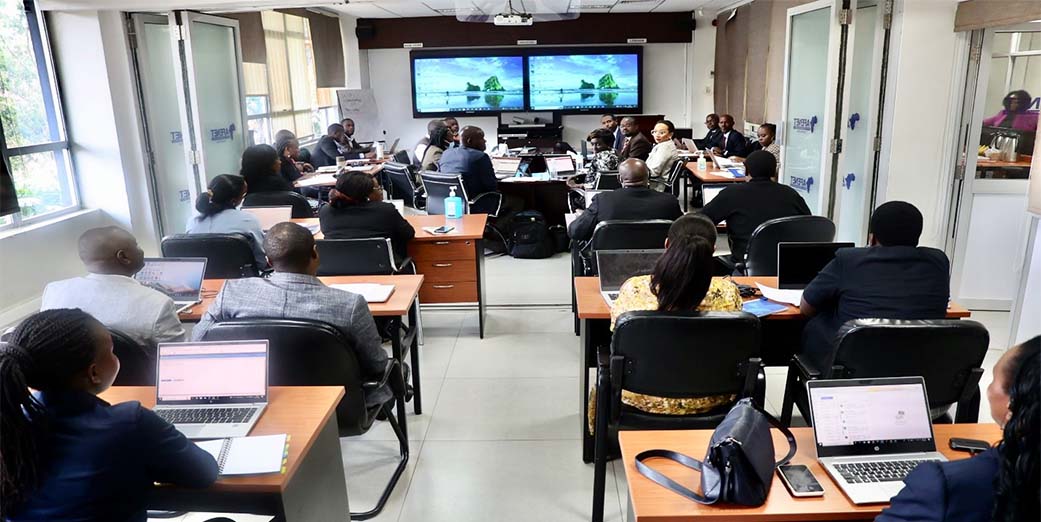 A crucial partnership that is impacting public health and impacting lives. A partnership that is changing the longstanding usually pitiful and hopeless narratives around public health events in the continent. That is how Dr Simon Antara – Director AFENET described the partnership between AFENET and the Africa Centres for Disease Control and Prevention (Africa CDC), as a delegation from the latter made a two-day working visit to the former from 6 -7 October 2022.
"At AFENET we are very glad for the opportunity to be part of this effort and to support the mandate of this continental public health organization. Africa CDC's all-inclusive approach to dealing with health issues in the continent and the belief in the capacity of the continental health organizations to contribute to its work, is laudable," Dr Antara observed.
He also noted that AFENET's commitment to the partnership was deeply rooted in the convergence of the vision of the two organizations of ensuring healthier populations on the continent, with a view of leveraging the health dividends for the much-desired economic transformation and improvement in the quality of life.
AFENET is currently implementing several projects in partnership with Africa CDC, about which Dr Antara commented as follows: "We commit to managing the resources prudently and for the intended purposes. In public health, resources are very important, resources make a difference. But much more important is the wisdom with which these resources are applied to achieve effectiveness, efficiency and impact. We are committed to such prudence and accountability."
Mr George Momanyi – Partnership Lead at Africa said the recent elevation of the organization to an autonomous agency of the African Union comes with major responsibilities. "But this does not mean that we are going to stand alone. We still need to work together with our partners through respectful and meaningful partnerships."
Dr. Justin M. Maeda – Acting Head of Management and Operations at Africa CDC reiterated the organization's paradigm shift dubbed the "New Public Health Order for Africa" which he described as a roadmap to sustainable health outcomes and health security defined by the following five pillars:
Strong African public health institutions that represent African priorities in global health governance and that drive progress on key health indicators;

Expanded manufacturing of vaccines, diagnostics, and therapeutics to democratize access to life-saving medicines and equipment;

Investment in public health workforce and leadership programs to ensure Africa has the workforce it needs to address health threats;

Increased domestic investment in health, including the domestic mobilization of financial resources, human capital, technical resources, and networks; and

Respectful, action-oriented partnerships to advance vaccine manufacturing, health workforce development, and strong public health institutions.
The meeting saw extensive discussions on the administration of the projects implemented jointly by both entities, as well as ways of improving efficiency, and effectiveness.