Burundi Frontline FETP Cohort 3 Trainees Share Experiences at the 2nd Workshop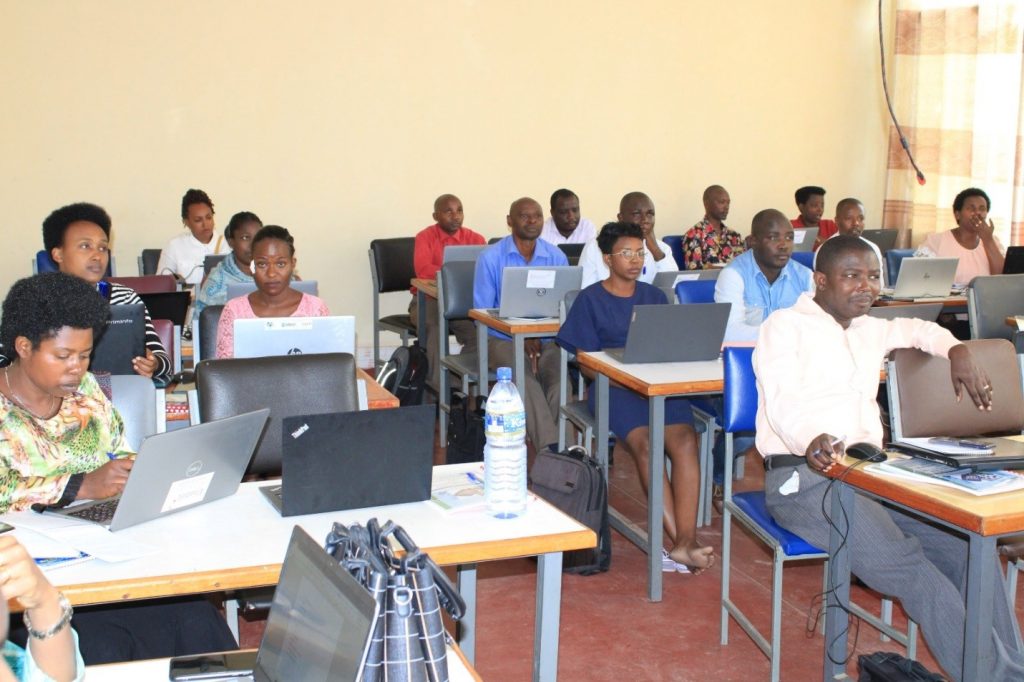 The Burundi Field Epidemiology Training Program (FETP) was established in 2022 as by the Burundi Ministry of Health with technical and financial support from United States Centers for Disease Control and Prevention and African Field Epidemiology Network. The Frontline FETP was commenced the same year to strengthen the capacity of her public health workers on surveillance, reporting, outbreak detection investigation and response, and management of other public health threats.
The 3rd Cohort of the Frontline FETP had their 2nd Workshop from 23 – 27 January 2023. The cohort is made up of the 21 participants who were working at the different levels of the health system (national, provincial and district) drawn from the Public Health, Environment and Agriculture ministries.
Speaking at the training, the Resident Advisor AFENET Burundi, Dr. Munekayi Padingani, welcomed the trainees from the six weeks field placement and encouraged them to share their field experiences.
Experiences from the field:
"Although I have attended service workshops many times, I admit that the approach was really different and very dynamic. I appreciated everything about this training from the dynamism and sense of humor of the trainers to the conversion of explanations into working methods without forgetting the relevant examples. The trainers demonstrated impeccable professionalism. I would like more training of this type to strengthen my knowledge of field work. Thank you." –
Eric Ndayizeye
"During this workshop, I was able to gain knowledge on outbreak investigations. I was able to learn when, why, and how to investigate an outbreak.  It is in this training that I perfected my knowledge of the preparation and presentation in PowerPoint. The program has helped me build confidence in coordinating outbreak investigation and writing the report." –
Renovat  Ndayikenguruki
"At the end of this training, we understood how, when and why an epidemic should be declared and investigated for different diseases. I also understood the different factors considered in declaring a disease outbreak. We were also able to master the phases of the outbreak investigation and how to present the report of an outbreak investigation.  The need to collaborate with other professional in the health and other system was emphasized to ensure that all aspect of the outbreak is effectively controlled. An example is collaboration with the laboratorian during an investigation of an epidemic especially relating to the strategy of sample collection, and transport. How to prepare a scientific presentation and create professional PowerPoint slides was a useful skill and interesting to us. The beauty of it all was the immediate utilization of the skills learnt during the field attachment which allows us to perfect our knowledge. The field epidemiology training has been very beneficial to our health information management system and we thank everyone involved in the implementation of this program." –
Frediane Kwezera