Dr. Simon N. Antara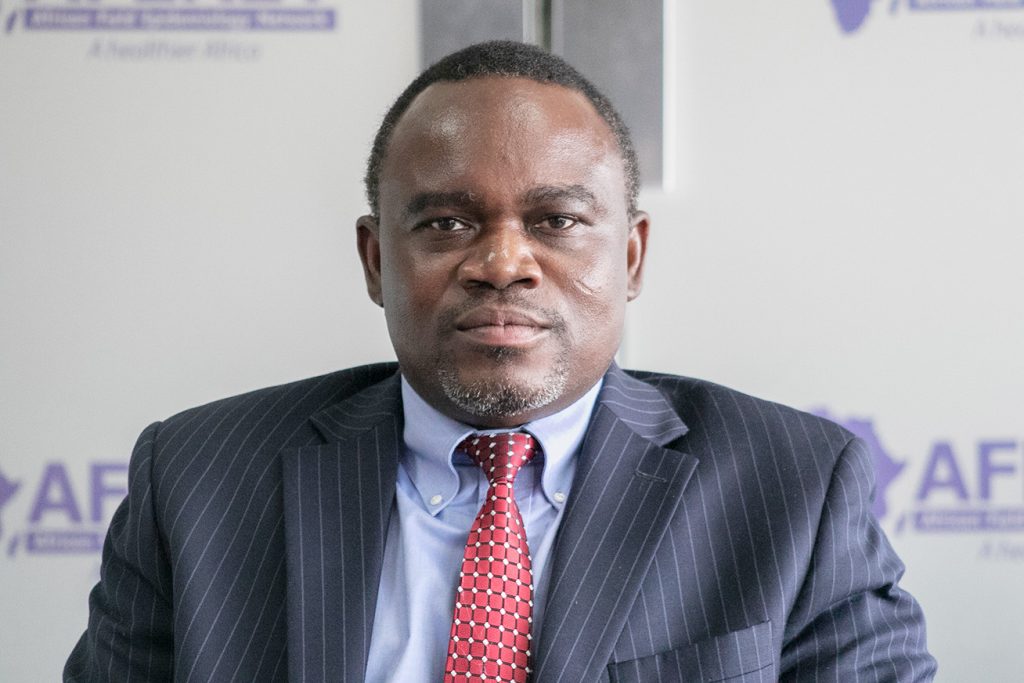 Dr. Simon Nyovuura Antara was appointed Director AFENET effective 1 February 2020. He is a medical epidemiologist with vast experience in public health practice and applied epidemiology in both the non-profit and public sectors. Before his current appointment, he served as the Director of Programs at AFENET.

Dr. Antara has served as Resident Advisor to a number of field epidemiology training programs in Africa. These include the Rwanda Field Epidemiology and Laboratory Training Program (FELTP), Namibia FELTP and the West Africa FELTP – a regional program (for Francophone West Africa) based in Ouagadougou, Burkina Faso
Dr. Antara has also previously worked as a Municipal Director of Health Service in Ghana and was a key member of the National Rapid Response Team.
Dr Antara has expertise in leadership, program and project management, monitoring and evaluation, surveillance, emergency preparedness & response, training, mentorship, networking & collaboration. In recognition of his commitment to work and service, he has won several awards as a student and practitioner. These include the US Ambassador's Award for Exceptional Dedication and Technical Excellence for supporting Namibia to respond to critical public health threats (2013), the University of Ghana School of Public Health Award for Best dissertation and Best Field Practice Student (2004), The Kwame Nkrumah University of Science and Technology School of Medicine Award for Best Student in Medicine and Clinical Methods (2000).
Dr Antara represents AFENET on the Steering Committee for the Global Outbreak Response and Alert Network (GOARN). He is also a member of the Board of Directors of AFENET, the Ghana Medical Association, and the International Epidemiological Association.