Rwanda graduates the first cohort of Intermediate FETP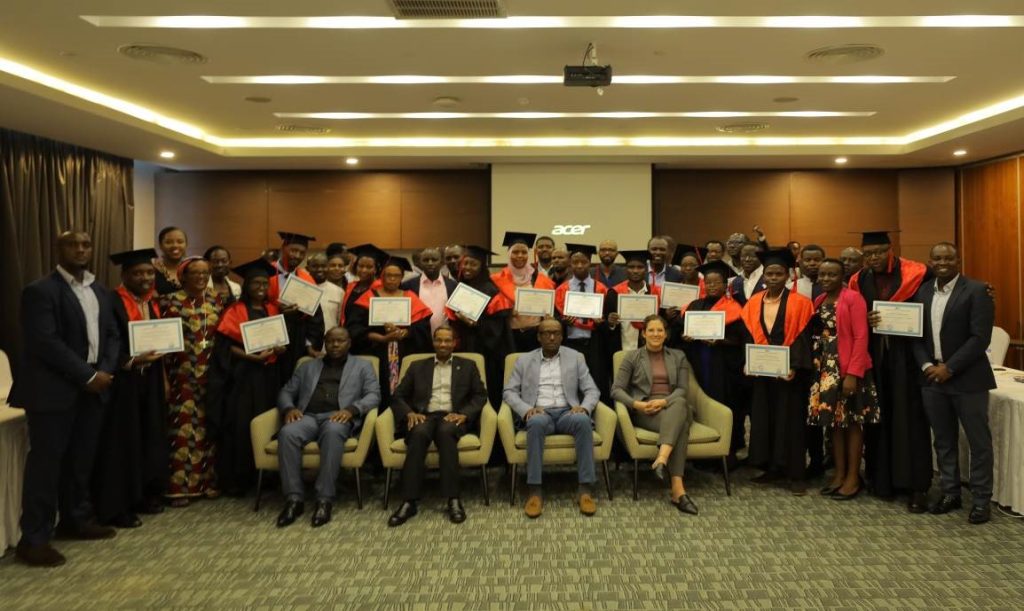 On October 06, 2023, the Rwanda Field Epidemiology Training Program (FETP) Intermediate tier celebrated the graduation of the first cohort. The cohort consisted of 13 trainees from 13 districts across the country. All the trainees successfully completed an intensive 13-month training that started on 22 August 2022 and concluded on 06 October 2023.
The graduation ceremony was officiated by the Director-General of the Rwanda Biomedical Centre, marking a significant milestone in Rwanda's commitment to strengthening public health capacity.
The graduation ceremony was also graced by the US CDC Country Director, the WHO Country Director, the Dean of the School of Public Health at the University of Rwanda, and the Directors-General of the district hospitals. The technical / field mentors and faculties were also present.
This achievement reflects the collective dedication of FETP to enhancing healthcare delivery and epidemiological research in Rwanda. The knowledge and skills gained by our graduates will undoubtedly have a positive impact on public health initiatives across the nation, especially in the sub-national areas.
Rwanda FETP extends its sincere gratitude to the Global Fund and all who supported and contributed to the success of this FETP intermediate Cohort One. Together we are building a stronger and healthier Rwanda.