Burundi FETP Responds to Polio Outbreak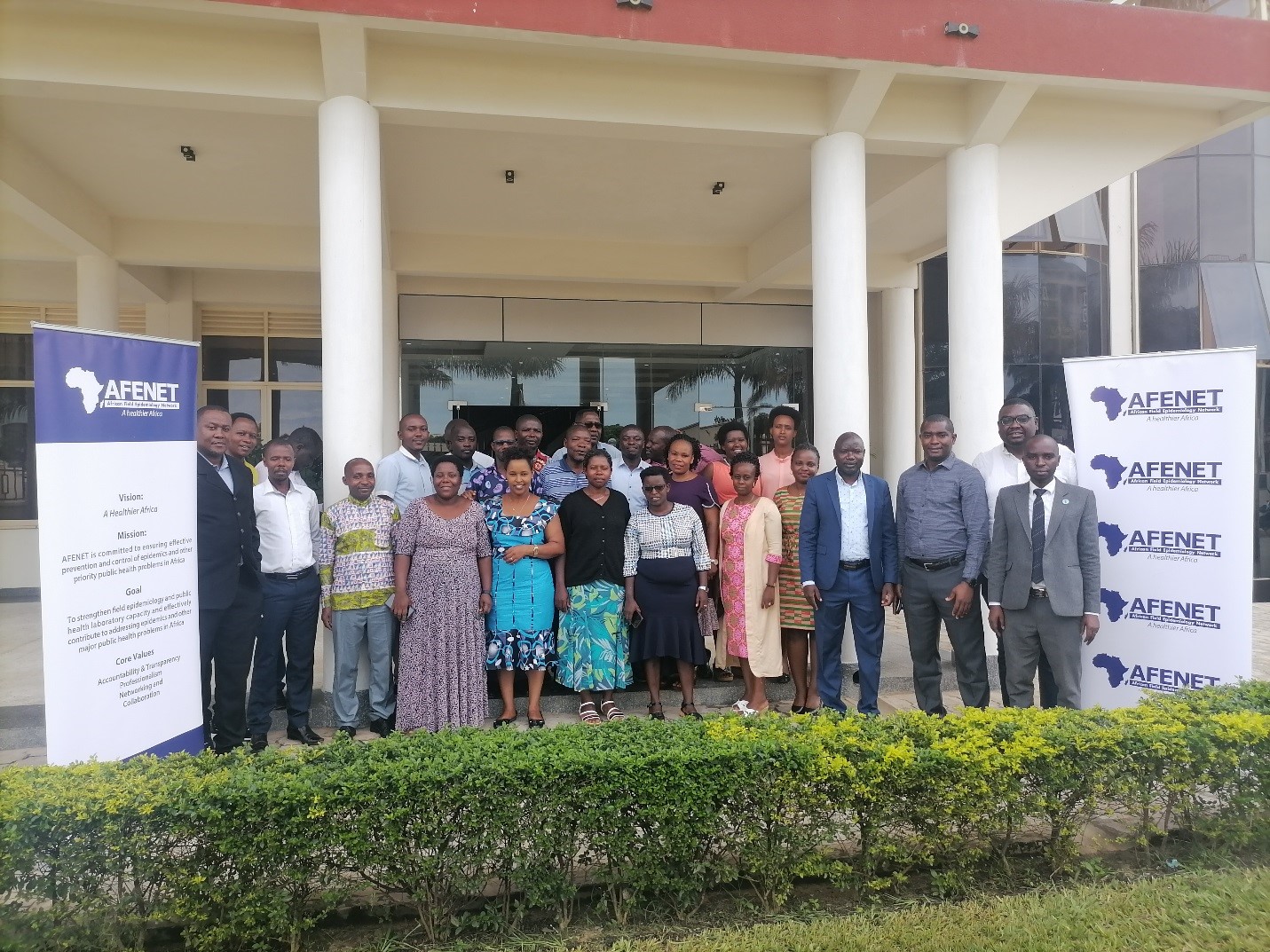 Burundi has announced the first polio outbreak in more than 30 years. Three cases of circulating derived poliomyelitis were confirmed from the Isale district and 14 environmental cases were identified in the Bujumbura Mairie North district and Bujumbura Mairie Center district. A team of epidemiologists comprising graduates of the Burundi FETP has been deployed to investigate the outbreak, strengthen polio surveillance activities and assess the level of immunization services in the affected areas.
This is part of the effort by the Ministry of Public Health and Fight against HIV/AIDS through the Expanded Program of Immunization (EPI) is making to bring the situation under control in collaboration with AFENET, United States CDC, and other partners.
The Burundi FETP trainees and graduates are helping the government of Burundi implement different activities aimed at responding to the outbreak. These include but are not limited to community sensitization and engagement through community leaders, opinion leaders, and heads of prayer houses; active surveillance and case finding in the communities to pick up previously unreported cases; health workers' sensitization and engagement; and support to the ongoing polio vaccination campaign.
The ongoing polio vaccination campaign prioritizes ten districts which were categorized as high risk and high priority based on the weak AFP surveillance indicators and poor 2022 vaccination coverage reports. The districts include Isale, Bujumbura Mairie Nord, Bujumbura Mairie Centre, Bujumbura Mairie Sud, Kabezi, Bugarama, Rwibaga, Mpanda, Bubanza and Rumonge. The FETP graduates are supporting the districts in micro-planning, cold chain monitoring, vaccine distribution, vaccination and record keeping. The team are supported by some consultants from the US CDC Atlanta, supervisors from the National Institute of Public Health and officials from the Burundi Expanded Programme on Immunization. About twenty graduates of the program are currently involved in the field activities and more are likely going to be deployed in the coming days.