Burundi holds the First Workshop for her Cohort 4 Frontline FETP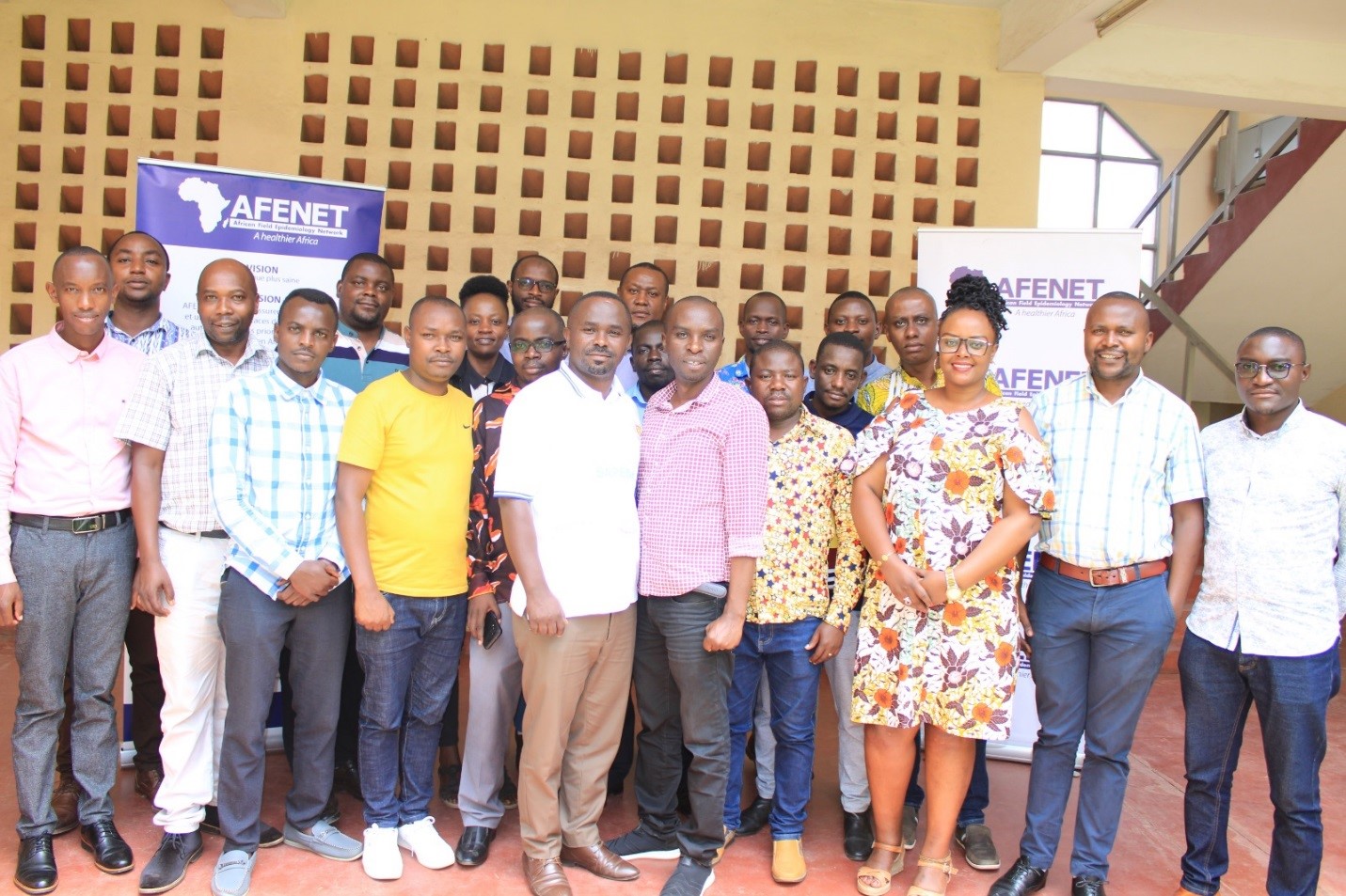 Burundi held the first workshop for its Cohort 4 Frontline FETP trainees from 17 – 21 April 2023 at the National Institute of Public Health. The training is part of the country's continuing efforts to build the capacity of its public health workforce in field and applied epidemiology. The Resident Advisor, Dr Munekayi Padingani congratulated participants upon their selection and stated that the Ministry of Public Health and Fight against HIV/AIDS expects them to improve service delivery in their respective workplaces.
Dr Padingani explained that after the training, the trainees are expected to provide solutions to specific challenges in their respective service areas. He thanked the Ministry of Public Health and Fight against HIV/AIDS for supporting the training program and pledged that the African Field Epidemiology Network (AFENET) would provide the needed technical support to the residents to achieve the training objectives.
The training is hands-on didactic and field-based mentorship aimed at equipping the trainees with skills in data management, analysis, and interpretation, surveillance and outbreak investigations, report writing and scientific communication. The trainees are expected to produce epidemiological bulletins and briefs from surveillance data as part of the training. The participants were drawn from national, provincial, and district levels, under the Ministry of Public Health and the fight against HIV/AIDS of Burundi. To date the program has graduated 58 healthcare workers and 36% of them were females.
The training was facilitated by Dr Munekayi Padingani, Mr. Adolphe Ndoreraho – Field Coordinator, Dr Evelyne Ndabaniwe – Lecturer at the National Institute of Public Health and Mrs. Munezero Larissa, the Program Administrator.