First Intermediate FETP Cohort graduates in Benin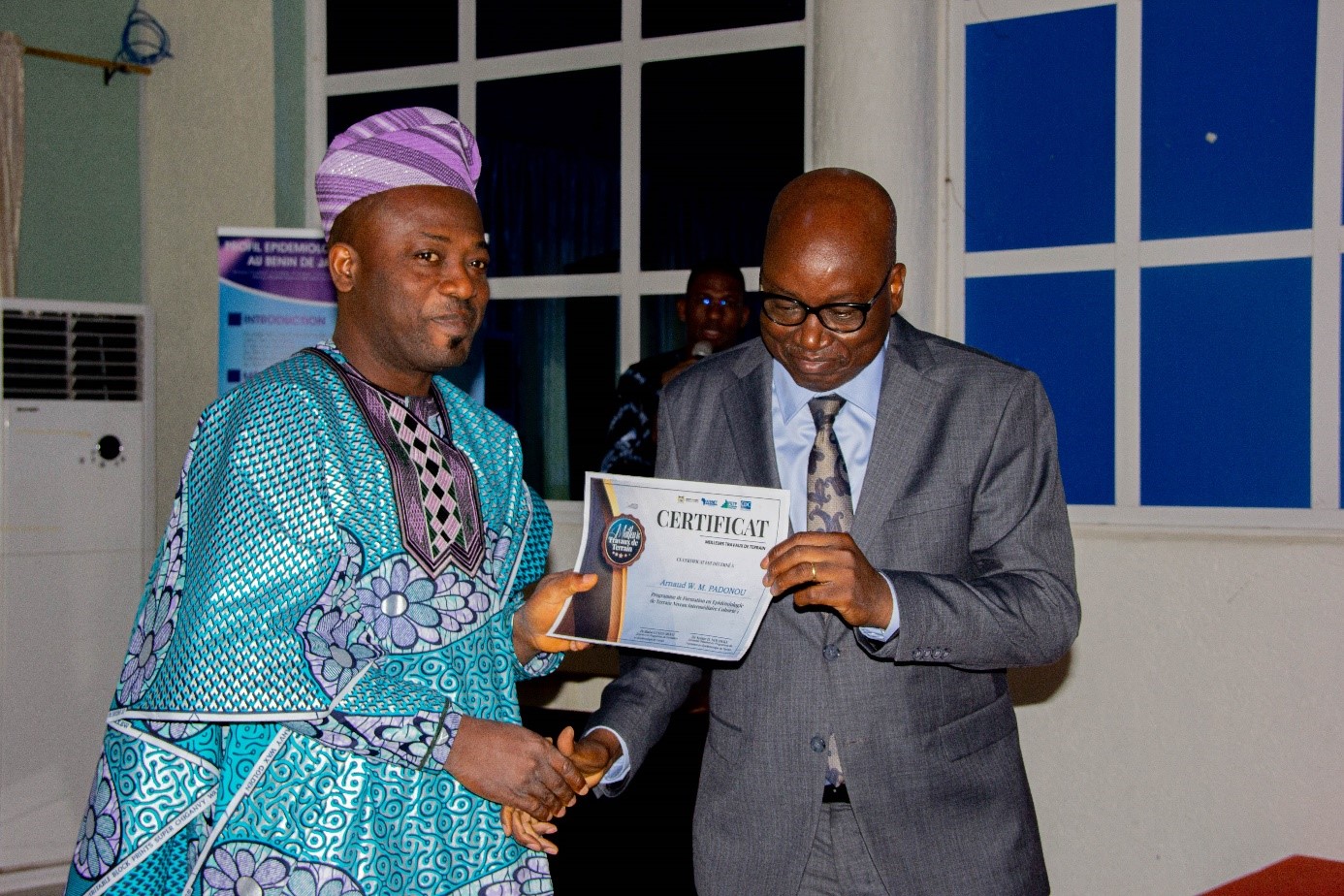 The Benin Field Epidemiology Training (FETP) graduated its first intermediate cohort of 15 residents on 20 April 2023. The Secretary General of the Ministry of Health, Ali Imorou Bah Chabi who represented the Minister of Health, Professor Benjamin Hounkpatin, said building the capacity of human resources for health was a major concern for the Ministry of Health to improve the country's health system in a One Health approach. Mr Chabi spoke of how the training has helped fill the gap in qualified personnel to deal with epidemics and health emergencies, and the recipients are now armed to lead the investigation teams.
His Excellency, Ambassador of the United States of America to Benin, Brian Shukan spoke of the history of the FETP training emphasizing its role in improving global security. He congratulated the recipients upon their successful completion of the training and reiterated the support of the United States Government.
The Director of the National Agency for Basic Health Care, Dr Blaise GUEZO MEVO thanked all for making the training a success and expressed appreciation for the research studies presented by the graduates.
In his speech, Benin FETP Resident Advisor, Dr Nestor D. Noudeke, welcomed all and commended the group's effort response to the call for training. Dr Noudeke thanked all the participants and the management teams for the combined efforts towards making the training successful.
Three prizes were awarded to the best trainees (Best Resident Award; Best Oral Presentation Award and Best Fieldwork Award). During their nine-month training period, all 15 trainees were responsible for epidemiological surveillance at the departmental level: 12 for human health and three for animal health.