Senegal frontline epidemiologists urged to play role in strengthening global health security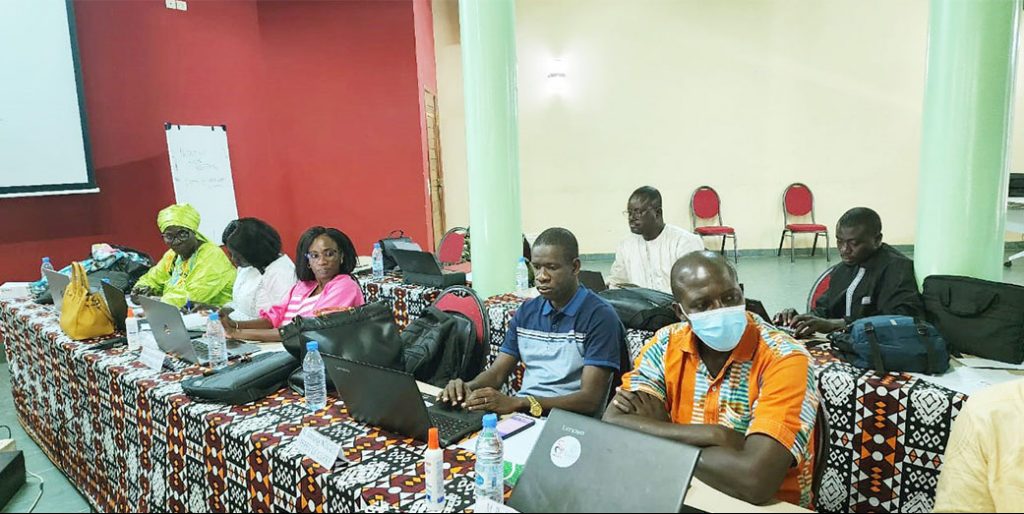 AFENET in collaboration with the Senegal's Ministry of Health and Social Action and US Centers for Disease Control and Prevention (US CDC) successfully organized the third workshop of Cohort 15 of the Frontline FETP, marking the end of the training for the group of 20 drawn from district epidemiological surveillance units from districts (17), hospitals (2) and medical regions (1).
Speaking at the close of the workshop which ran from 17 – 21 October 2022, Dr. Omer Passi – the CDC Country Director for Senegal, emphasized the critical role of the FETP in enhancing early detection, investigation and response to public health threats. Dr. Passi also expressed his support for the implementation of the advanced tier of FETP training in Senegal.
He further said: "All health actors are part of a chain in which each link is important. All should play their part in the implementation of the Global Health Security Agenda. All actors involved in public health should be trained through the FETP."
In his remarks, Dr Bernabé Gningue – Director General of Health, expressed gratitude and lauded the existing relationship between the health Ministry and AFENET, which has facilitated implementation of the program.
"The Ministry is happy and willing to continue the partnership with AFENET whose expertise in the field of epidemiology is recognized worldwide. The entire health system (institutions and those concerned) is being strengthened through this training. The FETP is an appropriate tool for cross-border management of epidemics in an international sub-region marked by socio-political crises." – Dr Gningue.
He also asked all actors involved in planning for the implementation of the advanced FETP to ensure that the program remains practical and well-coordinated. Dr Gningue communicated the need to implement the following activities before the rollout of the Advanced FETP: evaluation of the Frontline and Intermediate FETPs through which 15 and 3 cohorts have respectively been trained; facilitation of graduates of both programs to perform their work; and development of a roadmap for the implementation of the Advanced FETP.
He also emphasized the importance of working with other sectors in the "One Health" context and setting up Rapid Intervention Teams (RITs) at local level.