AFENET participates in Self-Assessment of Joint External Evaluation of IHR Core Capacities in Sierra Leone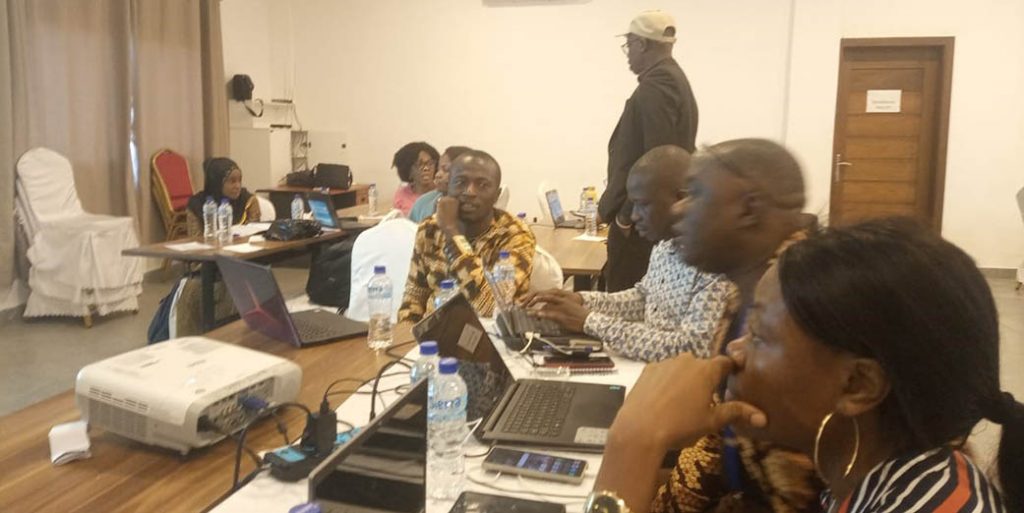 Our team in Sierra Leone participated in a meeting organized by the Ministry of Health and Sanitation (MoHS) and the World Health Organization (WHO) to review and document progress made on various technical areas since the last Joint External Evaluation (JEE) in 2016.
The meeting took place from 7-11 November 2022 at the Sierra Palm Hotel in Freetown, Sierra Leone. The exercise was presided over by Dr Mohamed Vandi – Lead of the Directorate of Health Security and Emergencies in the Ministry of Health and Sanitation (MoHS).
The Joint External Evaluation (JEE) assists countries to identify their health security strengths and weaknesses to subsequently guide prioritization of resources towards the most pressing needs. In 2016, Sierra Leone was one of the first African to undergo a capacity assessment.
According to Mr Yusuf Ajack Ibrahim – the Senior Data Manager at AFENET Sierra Leone, AFENET supported the following technical areas of the results matrix: (surveillance, workforce development and immunization. A score of 4 was attained for each of the technical areas, an improvement from the initial average score of 3).