Frontline field epidemiology training restarts in Burkina Faso after a three-year hiatus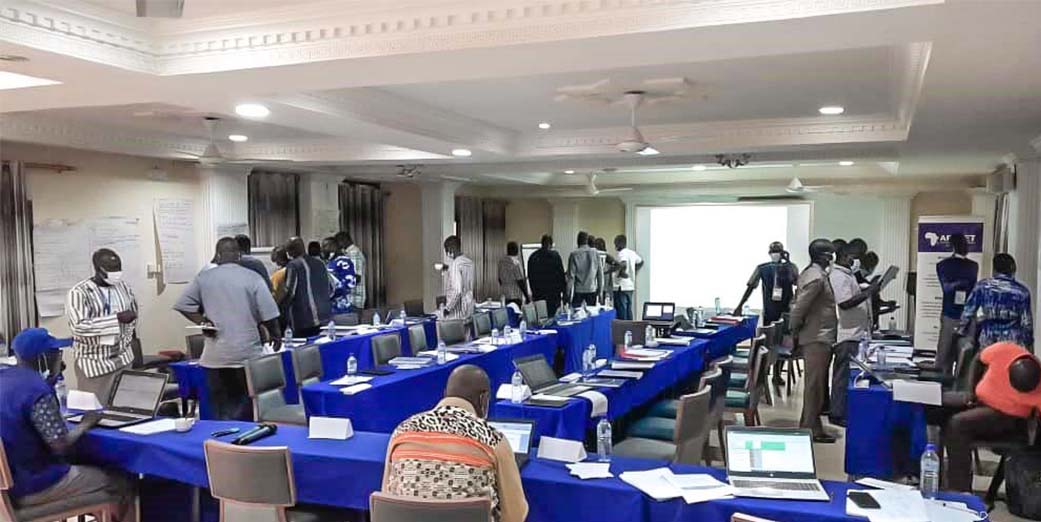 Following a three-year break, the frontline tier of the Burkina Faso FELTP is up and running again with
training for Cohort X underway.
Funded by the WHO Country Office the first workshop taking place in Koudougou in the central-western region of the country.
Cohort X has 25 participants (9data managers, 10 medical doctors and 6 nurses) drawn from districts with security challenges in a deliberate move to strengthen epidemiologic surveillance there.
Seven mentors will support the trainees over the course of the training.
Dr Ouattara Seydou – Director of Population Health Protection accompanied by Dr Yameogo Issaka – Head of Surveillance Ministry of Health and Mr. Kagone Daouda – WHO Representative in Burkina Faso officiated at the inaugural workshop.
According to Dr Ouattara Seydou – FETP Program Director, this training will improve the, collection, analysis, interpretation and reporting of baseline surveillance data. "The quality data and use of surveillance data for detection of diseases and outbreaks will be a reality in these health districts with high security challenge. Also the sharing and dissemination of health information will be improved, and the response to public health events, including the investigation of cases and epidemics will be improved."
He however noted that one of the challenges of this cohort would face is difficulty in moving from the work places to the training workshops and their field work sessions