26 health workers in Chad embark on frontline field epidemiology training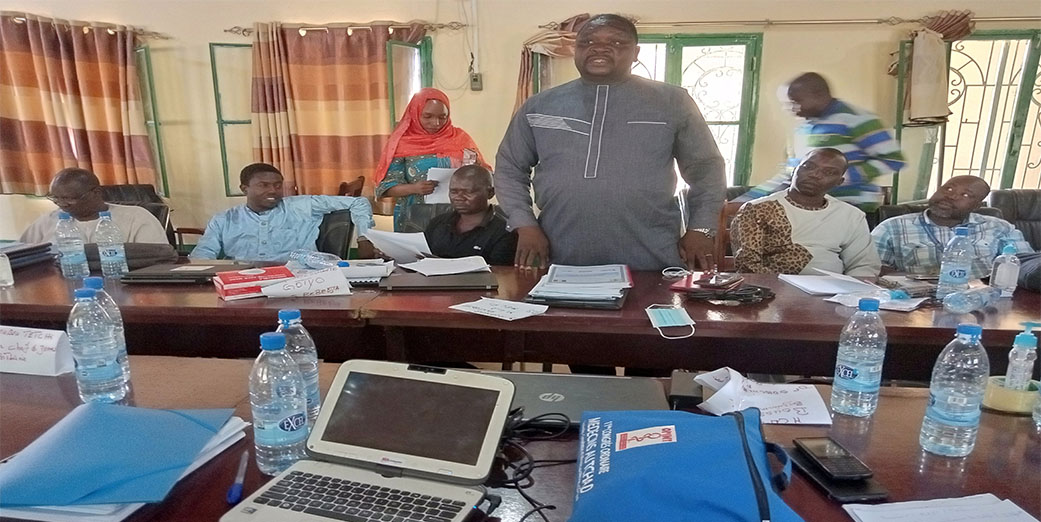 The Chad Field Epidemiology Training Program (FETP) has launched the third cohort of its frontline tier training program with a group of 26 health care workers drawn from the provinces of Chari-Baguirmi, Guera and Logone Orientale.
The training which took place during the period October 11 – 15, 2022 kick started in Mara City with the first of three planned workshops. 
According to the program's Resident Advisor, Dr Nestor Ndakala Gyamba, "Workshop 1 featured sessions on public health surveillance, collecting surveillance data, case definitions and line lists, summarizing data summarizing data (summary statistics), displaying data, communicating surveillance information, case investigation, surveillance monitoring including data quality audit, SWOT analysis, MS Excel and a case study of Dengue surveillance."
Optimism 
Speaking at the launch of the cohort, the Director General of Disease Control and Health Promotion, Dr. Saada Daoud underscored the importance of the training, saying it would improve the surveillance system and effective responses to epidemics in Chad, and especially increase the capacity of field actors to recognize health problems, provide descriptive analysis of data, and make decisions.
She thanked the US CDC and AFENET for their technical and financial support towards the successful initiation of the FETP, further urging participants to make proper use of the knowledge and skills gained to improve service delivery in their respective districts.
The Director of Surveillance and Disease Control Dr. Abdelsadick Hidjab Abdoulaye asked the residents to make use of the knowledge gained to improve the current state of affairs in the districts.  "Once in the field, you will be able to identify problems in terms of strengths, weaknesses, opportunities and threats and develop a strategic plan to improve the shortcomings. This will add value to the districts we know." 
Reflections
Reflecting on the training, the residents commended the health ministry, CDC, AFENET, and promised to put into practice the lessons learned:
Dr Robingué Rambaye, the Chief District Medical Officer of Melfi District, Guera Province Said: "I thank the facilitators during the five days of training in basic field epidemiology. During these 5 days, we went through 12 lessons dedicated to surveillance starting from detection to monitoring and evaluation. It should also be noted that the facilitators were up to the level of modules and themes allocated to this training. They took their time to get down to our inferior levels in epidemiology to understand our difficulties, raise our levels and bring us to have the knowledge in epidemiological surveillance that we will use in the field and also the monitoring in the field."
Similarly, Mr Naingar Service, the epidemiological analysis and surveillance officer of Logone Orientale province noted: "I learned a lot from the surveillance course and the application exercises covered, as well as orientations. The knowledge acquired during this training will allow us to go to the field, improve the quality of surveillance and I ask the facilitators and mentors to support us so that we can achieve the objectives of this workshop 1 training. I thank the Directorate Surveillance and Disease Control, AFENET through the Resident Advisor and the facilitators for their support during this training."