GEEKS Uganda holds first quarterly review meeting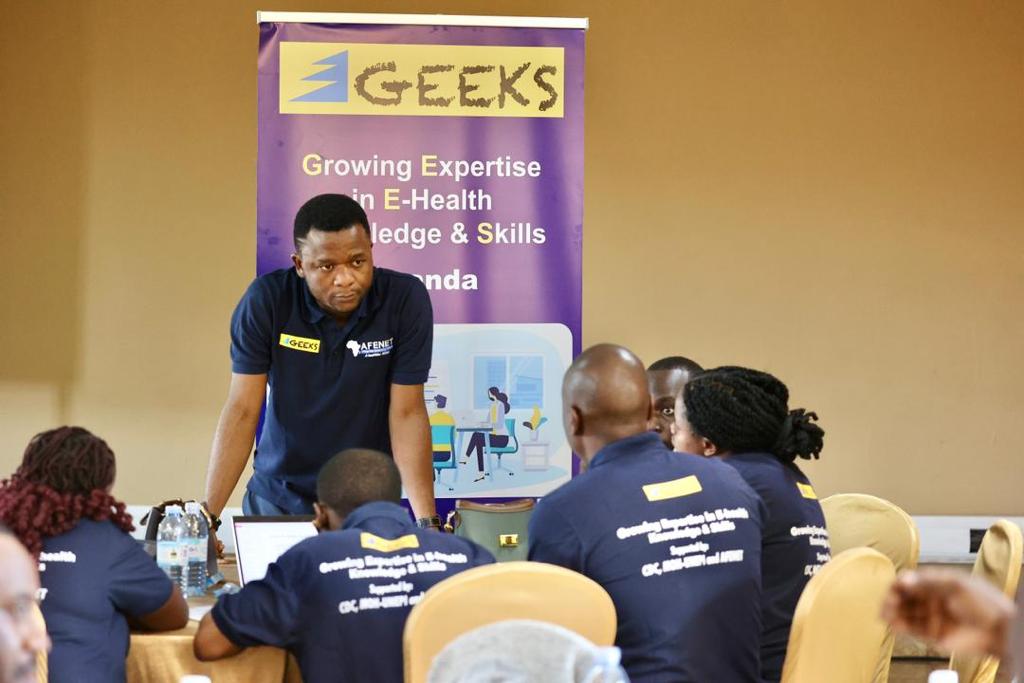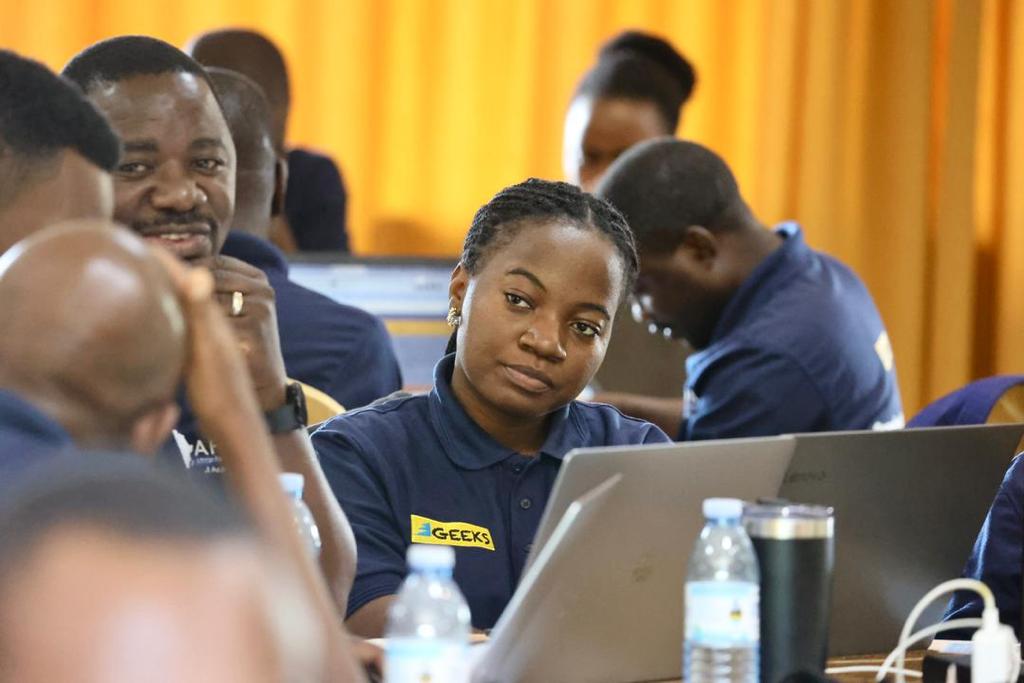 Seeking to strengthen the EPI Health Information System, GEEKS (Growing Expertise in E-Health Knowledge and Skills) program held a Quarterly review for 30 health informatics professionals from 8 – 10 May 2023 at the Kampala Speke Resort Munyonyo, Uganda.  
The event was opened by the Program Manager of the Uganda National Expanded Program on Immunization (UNEPI) Dr. Michael Baganizi and the Program Manager of HISP Uganda, Dr Prosper Behumbiize.
Dr. Baganizi appreciated AFENET and CDC support to the GEEKS project and underscored the importance of the sub-projects (topics GEEKS fellows are working on), referring to these as priority issues given the challenges the program is facing."
"The concept of the GEEKS projects was very exciting at the beginning and we weren't very sure this would work. At first, I was worried this wasn't going to work. Though now, I am very sure this is actually working based on the progress we have made and how we are handling it. The topics chosen are the priority issues for the project," Dr. Michael Baganizi.
The event was also graced by the Director AFENET- Dr. Simon Antara, accompanied by Management team members, Dr Ditu Kazambu – Head of Programs and Mr. Christopher Tanui – Head of Operations. Dr. Antara commended the fellows and partners for the effort they have put in to ensure success of the project.
GEEKS (Growing Expertise in E-Health Knowledge and Skills) program is a 12 month applied informatics training program for informatics professionals working in public health with the objective of developing in-country workforce capacity that improves national health information systems.The trainees/fellows complete competency-based training while performing a valuable public health service. By the close of the 12 months, graduates will have increased their ability to use quality data to make evidence-based decisions in the government's approach to various health threats.
As the Ugandan Ministry of Health is getting ready to introduce the second dose of measles-containing vaccine or Measles/Rubella vaccine (MCV2/MR2), there will be a need to strengthen Uganda's EPI health information system to be able to capture and report meaningful data that can be used to monitor and increase coverage of MR2 and lay the groundwork for the future introduction of vaccines beyond the first year of life.
GEEKS is one mechanism that can be applied to build the capacity of MoH staff as they strengthen the health information system to be able to collect, analyze and report EPI data for program planning and performance improvements. GEEKS is led by CDC but requires collaboration between multiple stakeholders including, UNEPI, DHI, ICT, HISP, CDC Uganda, and more.