Measles surveillance in Central Region, Uganda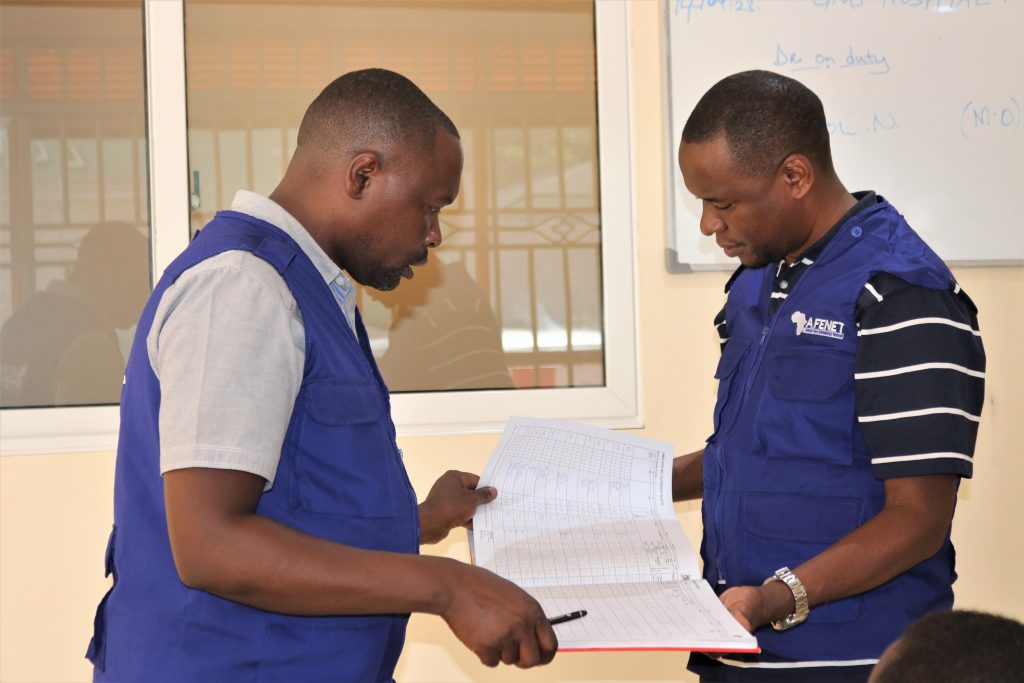 Immunization programs' preparedness to detect, and rapidly conduct high-quality responses to vaccine-preventable disease outbreaks is critical in attaining the immunization Agenda 2021-2030 (AI-2030). Following increased reported measles cases in the Kampala Metropolitan area, a team of epidemiologists from AFENET, Ministry of Health Uganda Expanded Program on Immunisation (UNEPI) officers, and local governments set out to conduct measles surveillance in schools and health facilities in Kampala, Wakiso and Mukono districts from 5 – 7 April 2023 and 12 – 18 April 2013.
Surveillance is the ongoing systematic collection, analysis, and interpretation of outcome-specific data for use in the planning, implementation, and evaluation of public health practice.
Measles surveillance is a critical component of measles control and elimination efforts and is used in the assessment of progress and in making adjustments to programs as required at national and sub-country levels.
According to Dr. John Kamulegeya, an epidemiologist at AFENET, surveillance should evolve according to the stage of measles control. He explained that the data collected during active measles search and case verification will be used for decision-making. Surveillance done in urban areas reveals that some measles cases recorded in facilities health facilities are not reported nor investigated while schools fear reporting cases for fear of being closed. As a result, sensitization sessions were conducted at various private and public health centers and schools to increase awareness.
Dr. Sendikadiwa Henry from Nakasongola HCIV noted that Measles surveillance has also revealed a high number of mumps cases being recorded in a number of health facility outpatient registers.
A number of blood samples have been taken off from suspected measles cases and taken to Uganda Virus Research Institute (UVRI) for measles testing. Any person is suspected to have measles if they present with fever and maculopapular rash and at least one of the following three: cough, coryza, or conjunctivitis. The activities are supported by the US-Centers for Disease Control and Prevention thru the Life course immunization project whose goal is to strengthen the uptake of vaccines to new target age groups and identify, implement, and monitor strategies to strengthen the delivery of and demand for routine immunization services in Uganda, with a focus on those in the second year of life and beyond.