Sierra Leone conducts disaster and risk management training, FETP starts new tier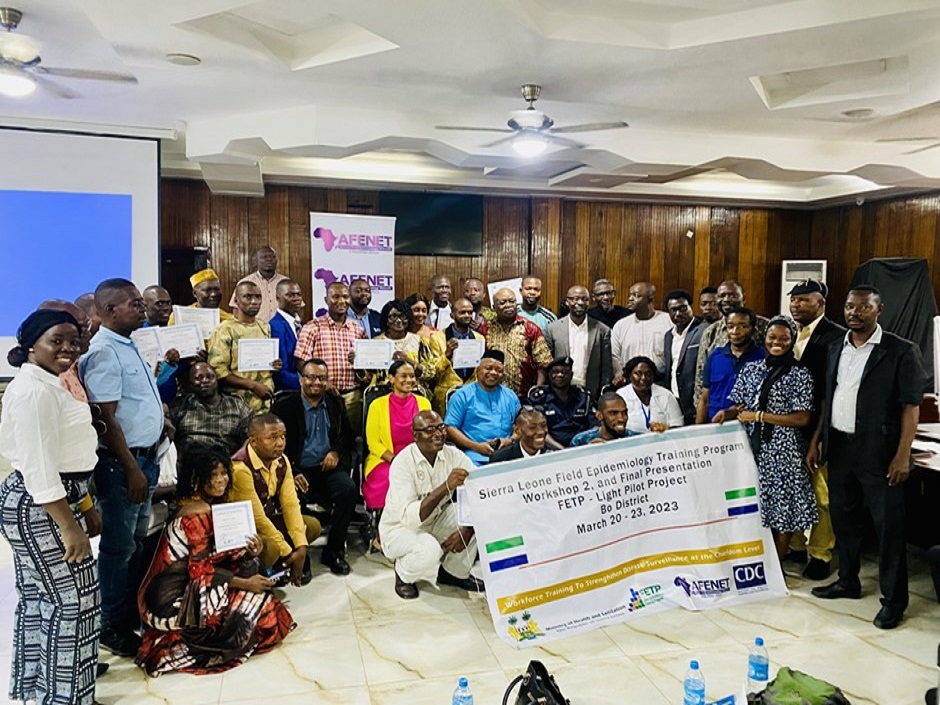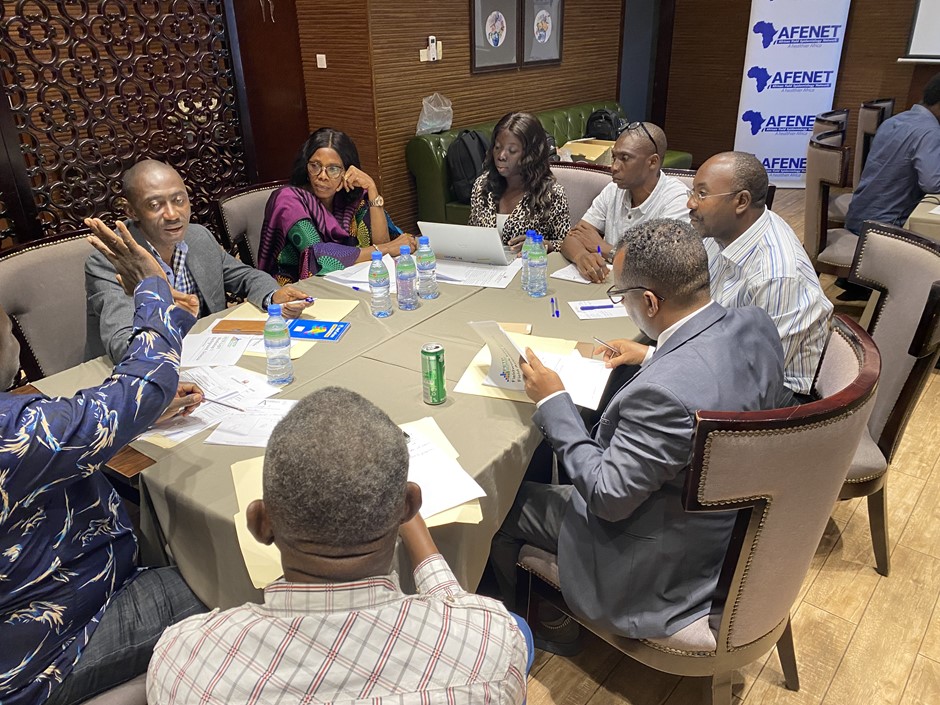 With funding support from the US CDC, the Sierra Leone Ministry of Health (MoH) in collaboration with the African Field Epidemiology Network (AFENET) organized a disaster and risk management training from 21 to 26 August 2023 in Freetown. 
The training, aimed at building the capacity of field epidemiology training program (FETP) trainees, graduates and other key public health emergency managers to effectively manage public health disasters, and minimize risks in Sierra Leone.
The training constituted 27 participants selected from the MoH, Ministry of Agriculture, National Disaster Management Agency, as well as other departments, and agencies. The training was facilitated by international consultants and local facilitators and covered different topics including disaster preparedness and response, rapid health assessment, public health situational analysis, and health systems in disaster.
Relatedly, still with help from US CDC, the Sierra Leone FETP introduced a new tier, named FETP Light to strengthen and improve data collection, management, and reporting at chiefdom and health facility levels.
This aims to ensure a well-functioning public health surveillance system for effective disease outbreak prevention, detection, control, and response at the lowest level of the healthcare system.
Two pilot phases have been completed in Bo (February –March 2023) and Moyamba (June- July 2023) districts respectively. On 17 August 2023, an evaluation and review process of the pilot implementation was conducted to assess the training at Atlantic Hotel Lumely.