15 graduate from Lesotho's Field Epidemiology Training Program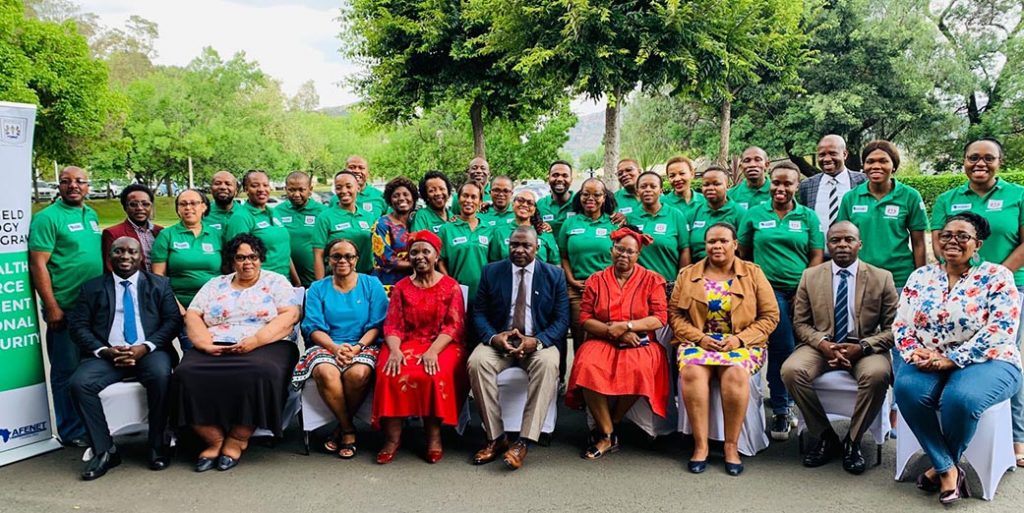 In August 2022, the Lesotho Ministry of Health with technical and financial support from the United States Centres for Disease Control and Prevention (US CDC) and the African Field Epidemiology Network (AFENET) initiated a field epidemiology training program (FETP), whose initial focus is frontline tier.
Training for the first cohort of the Frontline FETP began in September 2022 with 15 trainees drawn from
national and district levels of the public health system. The Program registered a 100% completion rate, with all 15 trainees graduating on 9th December 2022 in Maseru, Lesotho.
Lesotho now boasts of 45 Frontline FETP graduates (the initial 30 were trained under the auspices of the South Africa FETP); and two graduates of the Advanced FETP. Four Advanced FETP residents are in training in Zambia and South Africa.
The country is on course to building a resilient and self-reliant public health system with a skilled workforce capable of detecting and responding to any public health threat in the country.
Speaking at the graduation ceremony, AFENET's Technical Lead for FETPs – Dr Herbert Kazoora thanked Lesotho's Director General of Health Services, Dr Nyane Letsie for providing leadership to the program. He also congratulated the 15 distinguished officers upon successfully completing the intensive training.
"Thank you for the hard work, dedication and commitment that has led to your success. The training has ended but this marks the start of a great journey for you as frontline field epidemiologists. All eyes are on you going forward to ensure robust surveillance and response systems with capacity to prevent, detect and respond to any public health threat," said Dr Kazoora.
He further urged the newly graduated frontline field epidemiologists to sustain the good work exhibited in the course of the training, including the weekly surveillance data collection, analysis, and dissemination for action at the district level, outbreak and case investigations, data quality audits and others.