First cohort of South Africa Intermediate FELTP graduates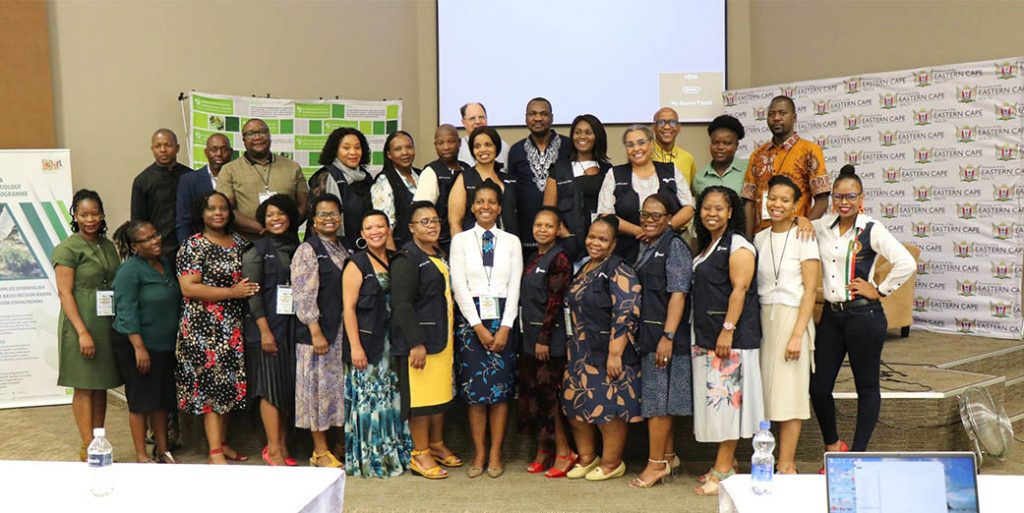 After nine months in residence, the first cohort of the intermediate tier of the South Africa Field Epidemiology Training Program (SA FELTP) comprising 14 health workers in the Eastern Cape Province graduated at the end of November 2022. Read more here about the intermediate tier of FETPs.
The training was delivered through a partnership comprising the SA FELTP, Eastern Cape Department of Health (ECDoH), US Centers for Diseases Control and Prevention (US CDC), National Department of Health (NDoH) and the World Health Organization (WHO).
Dr Singilizwe Moko – ECDoH's Chief Director for Strategy and Organizational Performance said, "The Province is looking forward to realizing the benefits of the increased technical capacity of this first EC SA FELTP Intermediate cohort."
The trainees were selected from all districts of the Eastern Cape Province and from various specialties, disease surveillance, district specialist teams, environmental health, health promotion, infection prevention and control, information management, mental health, nursing management, and monitoring and evaluation.
As part of the graduation ceremony, a two-day scientific seminar was held to showcase the scientific work and dedication of the graduands.
FELTP Director – Dr Lazarus Kuonza said that the training came at a time when "the COVID-19 pandemic has underscored the need for a well-trained public health workforce to save lives through timely detection and response to outbreaks and other public health threats."