Third cohort of Burundi Frontline FETP gets underway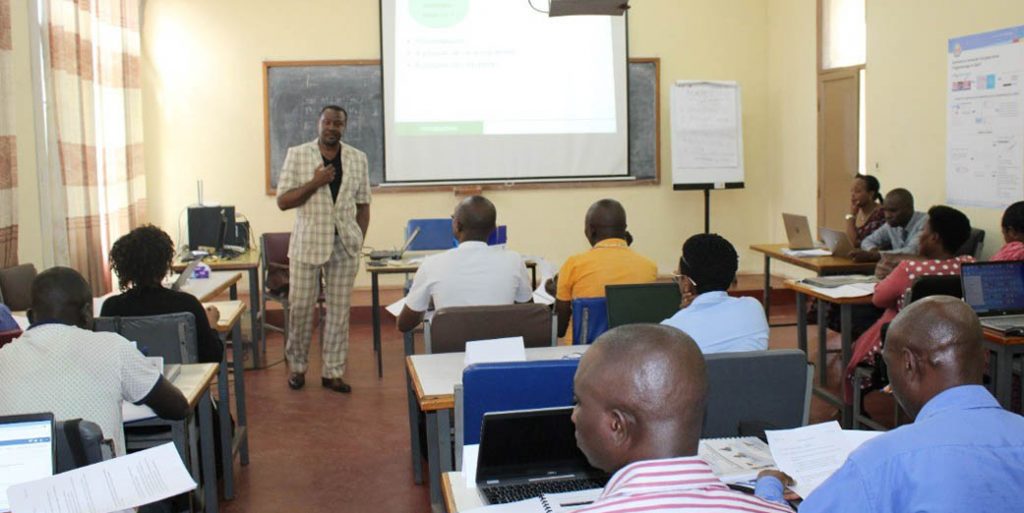 As Burundi continues to bolster its health workforce to counter the high burden of preventable and treatable diseases, the 3rd Cohort of 21 trainees of the Frontline FETP was inaugurated on 14 November 2022.
The 3-month training is spearheaded by the Ministry of Health and the Fight Against AIDS in collaboration with AFENET and the US Centers for Disease Control and Prevention (US CDC).
Participants were select staff of the Ministry of Public Health and the Fight Against AIDS and the Ministry of Environment, Agriculture and Livestock, where they serve at national, provincial and district levels.
"The specific objectives of the training include understanding how to do data quality audits, knowing how to use case definitions, equipping residents with knowledge on how to do data analysis and interpretation, and preparation of surveillance summary reports," Dr Munekayi Padingani, Resident Advisor – Burundi FETP explained.
Welcoming participants to the training, Professor Joseph Nyandwi – the Director General of National Institute of Public Health congratulated the trainees upon their selection and noted that the Ministry of Public Health and the Fight Against AIDS excepted them to improve service delivery.
As part of their learning, trainees have since identified challenges which will form the basis of their improvement projects that will inform recommendations that will be made to the respective ministries for
implementation.
So far, Burundi FETP has graduated 38 individuals from the Frontline tier.
Pre & Post test Results